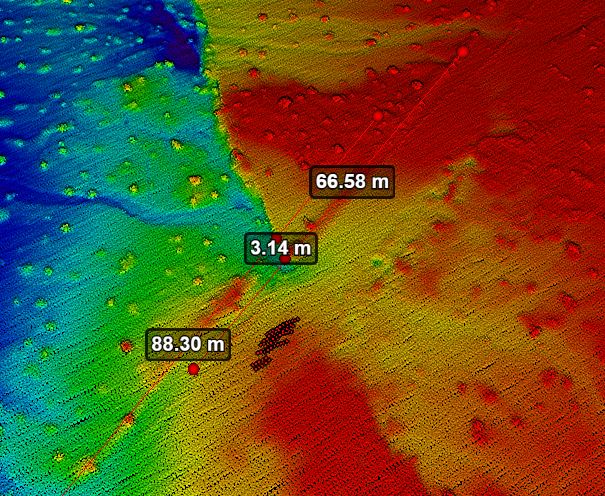 Lidar product of M7.1 Ridgecrest Earthquake fault surface rupture within the Paxton Ranch Fault Zone (Courtesy of Ken Hudson)
Innovation and progress in the field of science and engineering as it relates to hazards (natural and anthropogenic) depends on the collection and aggregation of data. In the case of earthquake-related hazards, the requisite data is quickly perishable and it is often the case that the resources available for reconnaissance were not sufficient to adequately capture the immense scale of information derived from the seismic event.
However, current (and ongoing) improvements in high-resolution remote detection devices such as lidar (light detection and ranging), SfM (structure-from-motion), and SAR (synthetic aperture radar) have provided the ability to efficiently and effectively capture detailed post-event data over a large footprint.
Our research group is investigating the application of these novel tools in conjunction with cloud databases and computing to provide pre- and post-hazard monitoring, assessment, and data acquisition. This will allow for improved hazard preparation (resilience) and performance (reliability) of civil infrastructure systems against inevitable natural hazards and potential anthropogenic hazards.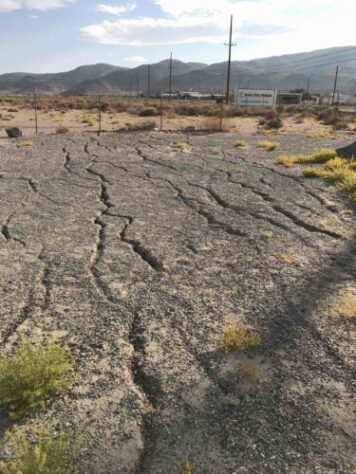 Lateral spreading at the southern portions of the city of Trona at its margin with Searles Lake.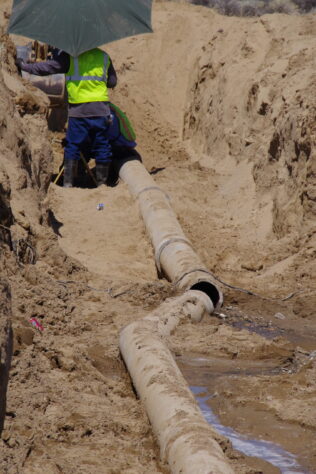 Effects of the M7.1 Ridgecrest fault surface rupture on a water pipeline along CA State Route 178. It was one of the primary lifelines providing water to the city of Trona. (Courtesy of GEER)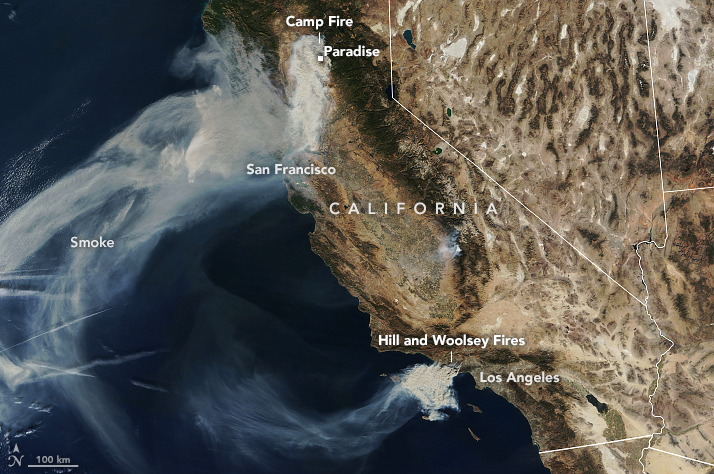 Satellite imagery of the 2018 wildfires that ravaged California. This includes the Camp wildfire that destroyed Paradise, CA, and the Woolsey wildfire in Los Angeles (Courtesy of earthobservatory.nasa.gov).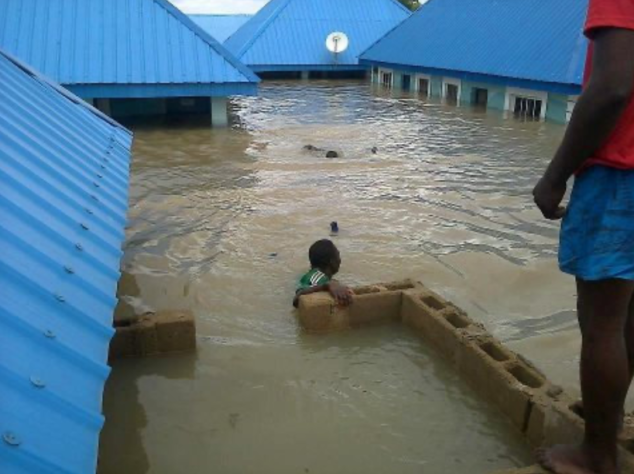 Effects of Monsoon flooding in Anambra, Nigeria in 2012 (Courtesy of Emeka Nweke).